Complete CAD/CAM & ERP software solutions for the interior design and production industry
"We supply digital solutions and efficient processes to enable customers to be the top of their industries"
Together prepared for the future - with CAD/CAM & ERP solutions from CAD+T
We are an international software company with over 30 years of experience supplying complete CAD/CAM & ERP software solutions for the interior design and production industry. Our solutions supports cabinetmaker, shopfitter, interior designer or exhibition booth builder. We assist you during the implementation of individual design solutions.
As individual as your products...
The modular structure enables precise, user-oriented use. Our sales professionals analyze your processes and set up together with you the optimal software package. You only work with the applications you need to perform most efficiently. Learn more about our products.
We are working for you at eight company locations!
Our headquarter is located in Ansfelden, Upper Austria. CAD+T has branches in Germany, Switzerland, United Arab Emirates, South Africa, India and Australia. Our more than 90 employees ensure that we are available for our customers all over the world. Find out more about us here.
CAD+T Solutions GmbH
Gewerbepark 16,
4052 Ansfelden, Austria
+43 7229 83 100 0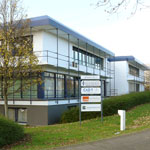 CAD+T Consulting GmbH
Vattmannstraße 1,
33100 Paderborn, Germany
+49 5251 150 240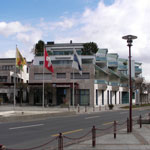 CAD+T Schweiz GmbH
Dorfmatt 2a,
6343 Rotkreuz, Switzerland
+41 41 790 90 70
CAD+T Solutions GmbH
Nordring 25,
39031 Bruneck, Italy
+39 339 31 01 902
CAD+T Middle East DMCC
Indigo Icon Tower. Office 507,
Jumeirah Lakes Towers, Dubai
+971 4 44 77 88 0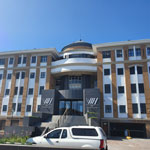 CAD+T South Africa (Pty) Ltd.
8 Waterford Mews, Century City,
7441 Cape Town, South Africa
+27 8 2442 5252
CAD+T Solutions India Pvt. Ltd.
A2 – 3rd Floor, SPAN Ventures SEZ
Rathinam Techzone Campus
Pollachi Road, Eachanari
Coimbatore – Tamil Nadu
641 021 India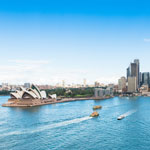 CAD+T Australasia (Pty) Ltd.
Level 5, 23-25 O'Connell Street
NSW 2000 Sydney, Australia
+61 2 800 620 67
Our branches can be reached within the telephone numbers listed above.
You are also welcome to contact us any time at the e-mail address office@cadt-solutions.com.
You want to know more?
Get in touch with our experts!