This high-end technology enables users to customize their products with automatic drawing generation. Whether you are a carpenter, joiner, shopfitter, exhibition stand builder or interior designer, the comprehensive range of functions opens up new possibilities for users and expands creativity.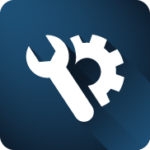 Configurator Professional
The CAD+T Configurator Professional is a cloud based application which is
scaleable and supports installation on-premise or in the cloud. The advanced
software architecture enables usage under complex conditions, with huge
amounts of data and for handling special adjustments.

You want to know more?
Get in touch with our experts!